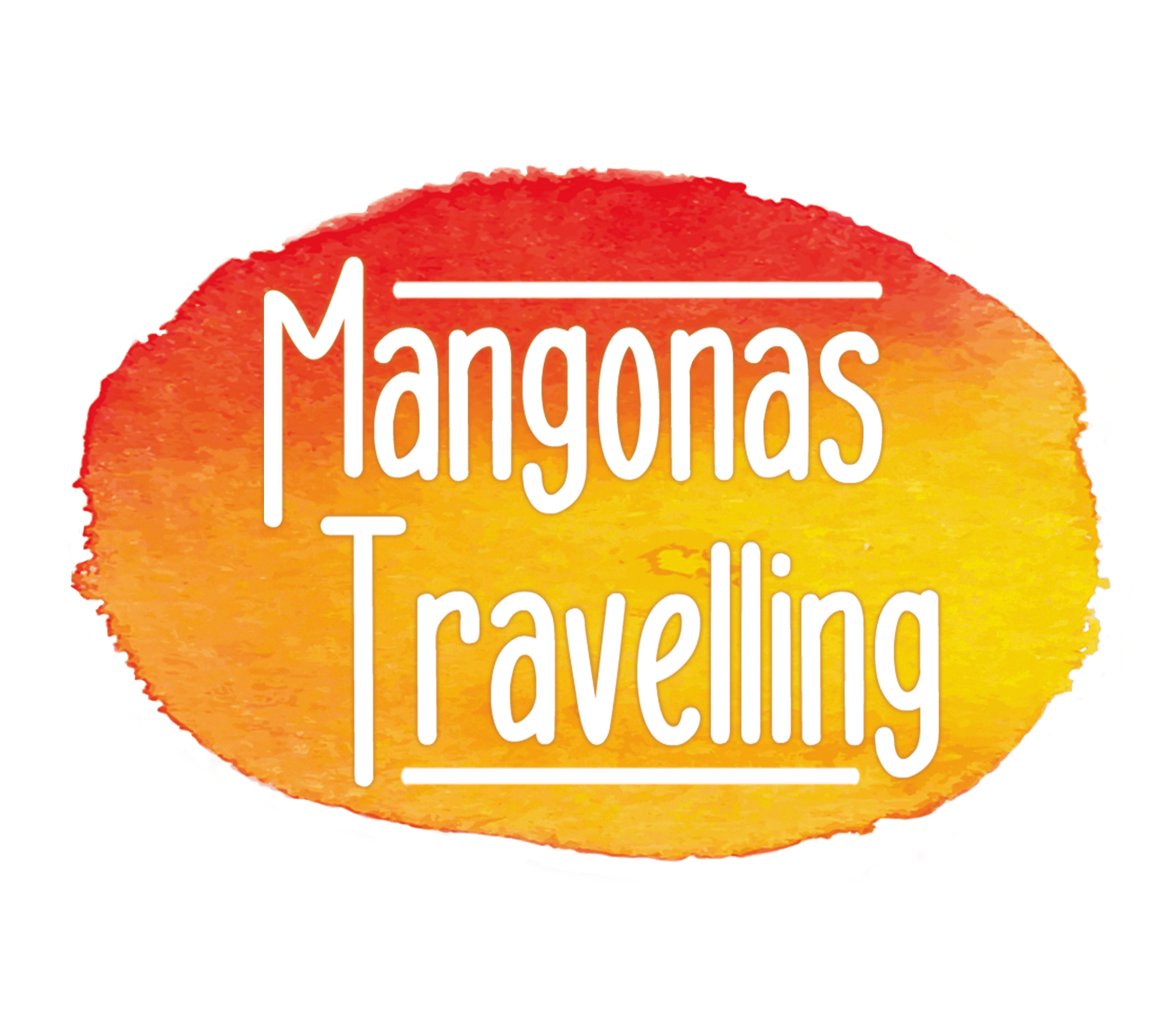 Bringing you the salsa dance trip of a lifetime in Havana, Cuba
Book before 2023.09.30 for
EARLY BIRD DISCOUNT -150€
The origin story of Mangonas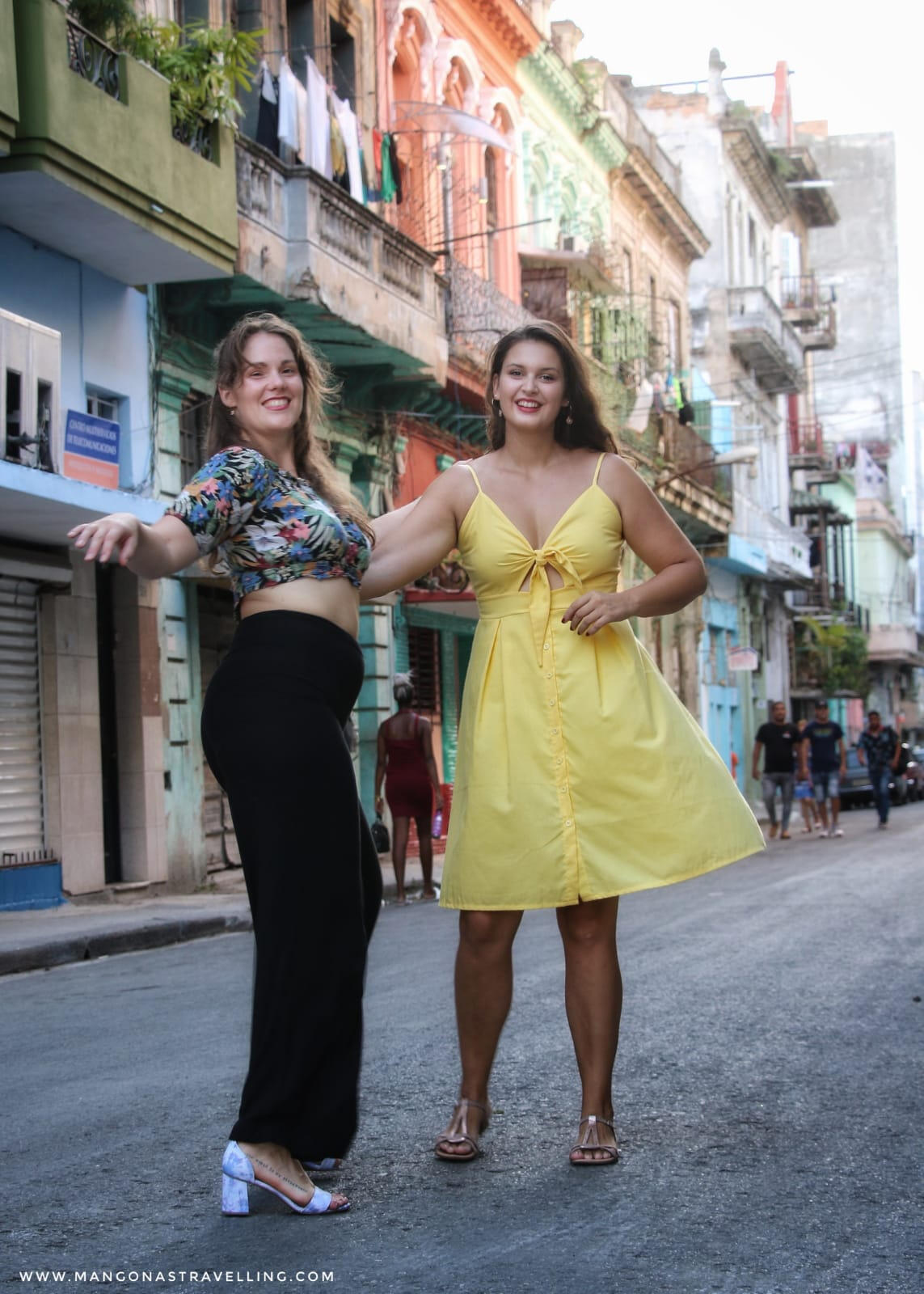 We met during our studies at the University of Havana. While Nadine, was sharing her grammar notes with Maria, in exchange she introduced her to Cuban music and dance. The result? Cuba became a home for both of us and dancing became more than a hobby. While surviving the corona lock down in Havana we decided to share our passion for this island with YOU and started our travel agency.Why Mangonas? Well, we love mangos and the fact that Cubans use it as a flattery for beautiful people, so it ended up being our favorite nickname for everyone!
The Swedish Mangona is an engineer and dance teacher, has lived in several countries and has always travelled around with the moto: The world is my playground.
Maria spent many months learning different Cuban and Afrocuban dances in Havana and has also studied Spanish at the Universidad de La Habana. Her interest in architecture prompted her to wander through Havana's streets for hours. She can chew off your ears swarming about the diverse city buildings, which lets you see Havana in a different light.
Enthusiasm and curiosity are her defining characteristics which are spurred on by the vibrant colour and life of Havana. The streets are the living room of Habaneros and she loves to form part of these happy gatherings.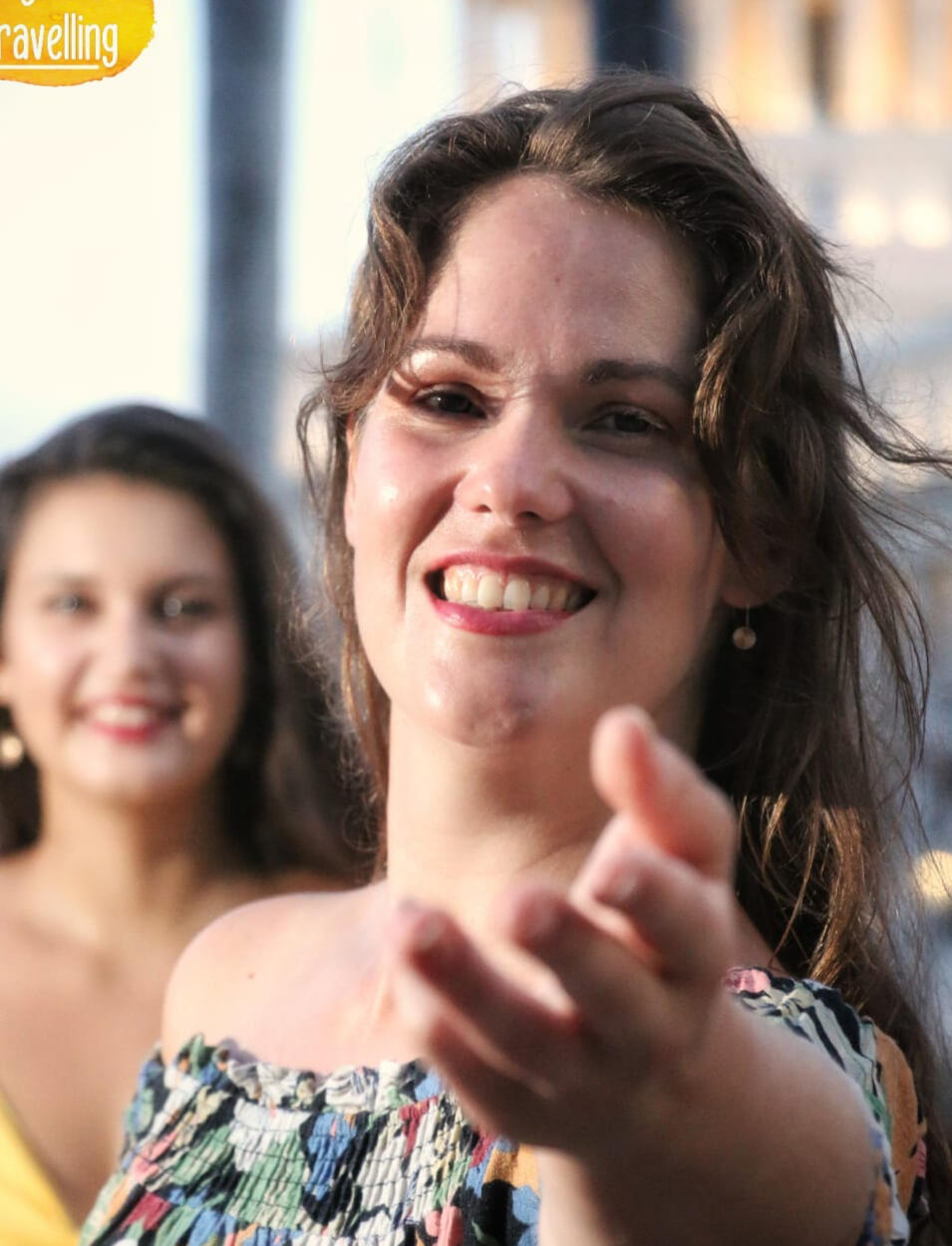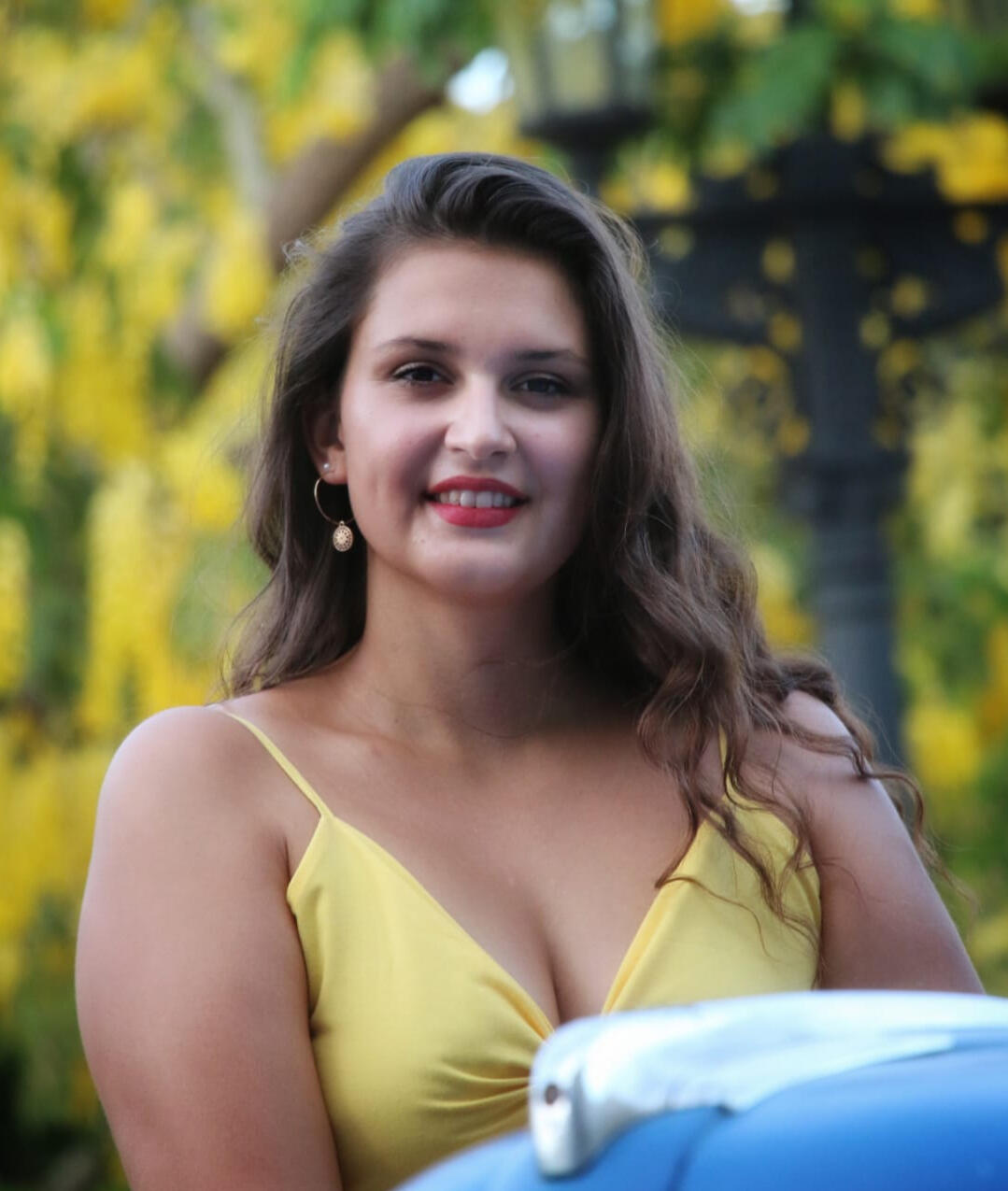 The Austrian Mangona is a language enthusiast and has lived and studied English as well as Spanish in several countries and has now settled in Havana where she works in tourism.
Nadine has dived into Cuban history and has dedicated a whole university diploma thesis to the influence of African languages on Cuban Spanish. Her passion for teaching and justice makes her the one to answer any questions about this fascinating history and culture.
She often proclaims that Cuba taught her to take it easy, let go and relax. A taxi driver, on her first day in the country, told her: "The thing about problems is easy actually:
If you have a problem and you have a solution, that's great! Go and solve it. If you have a problem and there is no solution, well what can you do. Some things are not meant to solve, so don't go on to break your head about it."
A moto she now lives by!
Havana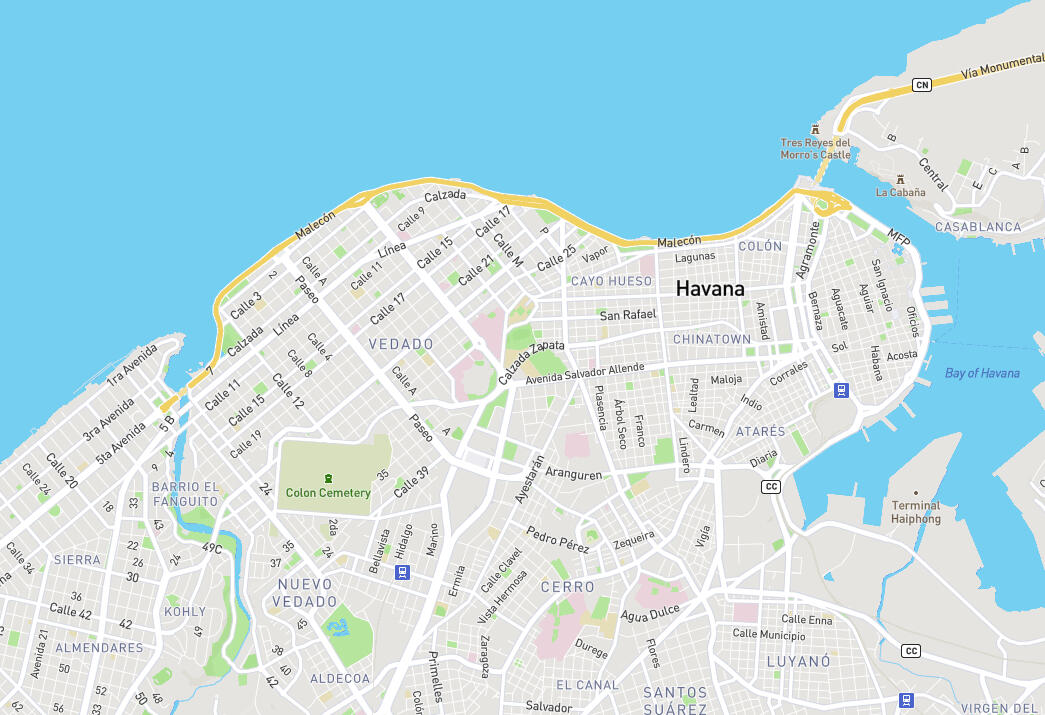 Cuba's vibrant capital, is where our trip will be based. It is a city full of colours, culture, music and adventures for you to explore!
The main language in Cuba is Spanish, but don't worry, we will be translating the language and culture for you to understand!
There are two main seasons in Cuba, the dry season from November to May and the rainy season from June to October. The climate in Cuba is in European winter months about 26°C during the day and 18°C during night and in European Summer months it can reach up to 35°C during the day with a humidity up to 95%. The hurricane season in Cuba is from July to October, nevertheless Cuba is very well organised, disciplined and prepared for such events.
Cuba belongs to the GMT-5 zone which means they are 6 hours back from Swedish and Austrian time. We recommend a strong Cubita coffee against your jetlag upon arrival.
Curious to learn more?
Our travel ideology
Living authentically, broadening our horizons and getting new perspectives is the moto that both of us have always stayed true to when living and travelling abroad. The same mantra we will stick to on our dance trip to Havana!We will show you all the beautiful places as well as the people and the difficulties and challenges they face. You will learn how this culture developed and why salsa is the key to this happy society.Havana is busy, lively, chaotic, welcoming and unpredictable. We love it and we are sure you will too! Join us to discover Cuban transports and food and of course how to dance and celebrate a lo cubano!
---
Salsa at its roots
Salsa in Havana
18-27 February 2024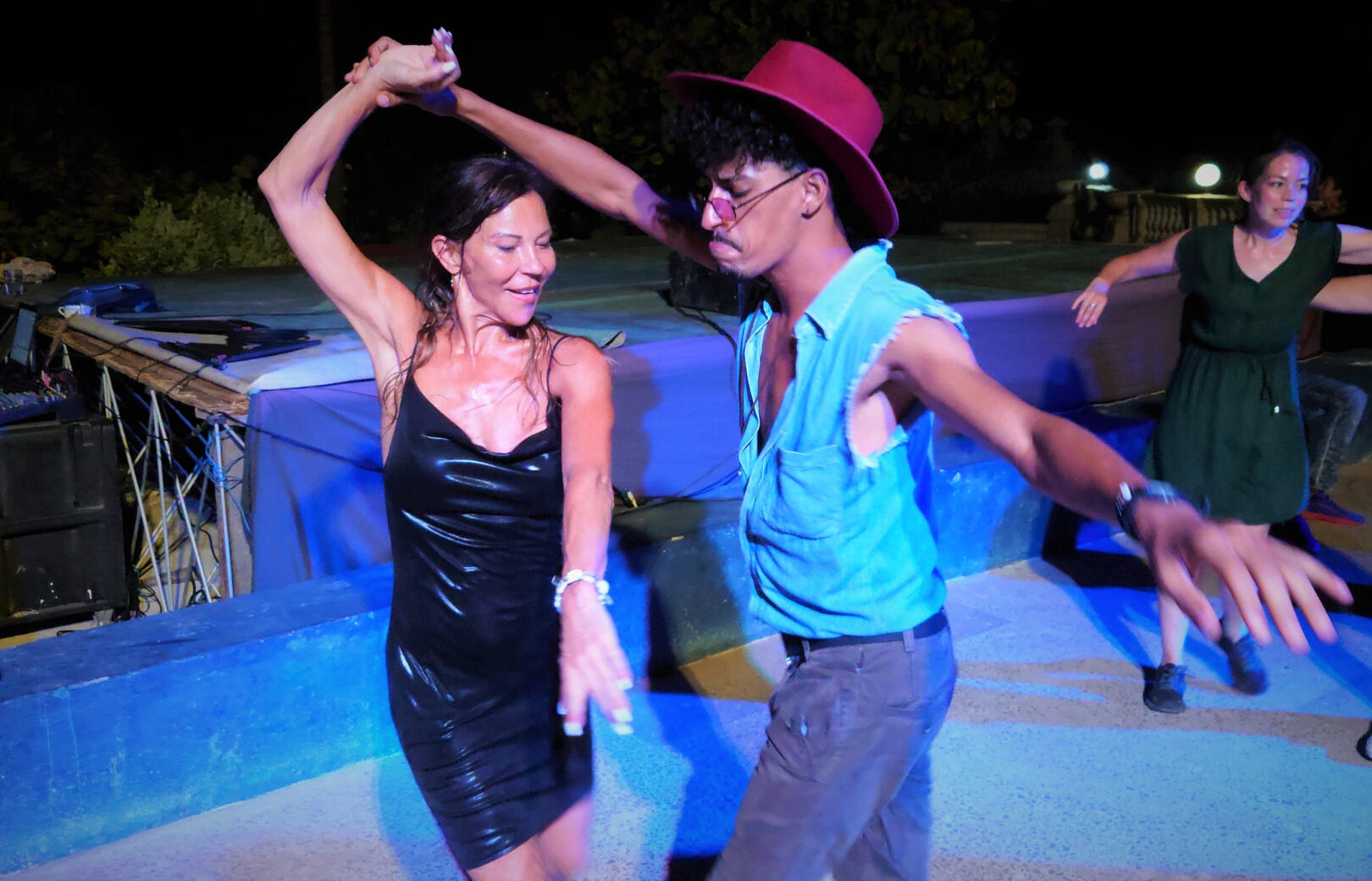 > 10 days
> 20 h of dance classes
> Concerts and salsa clubs in Havana
> Cuban dancepartner for all couple classes
> Excursions to the jungle, beach and more
> Learn salsa from the roots!
---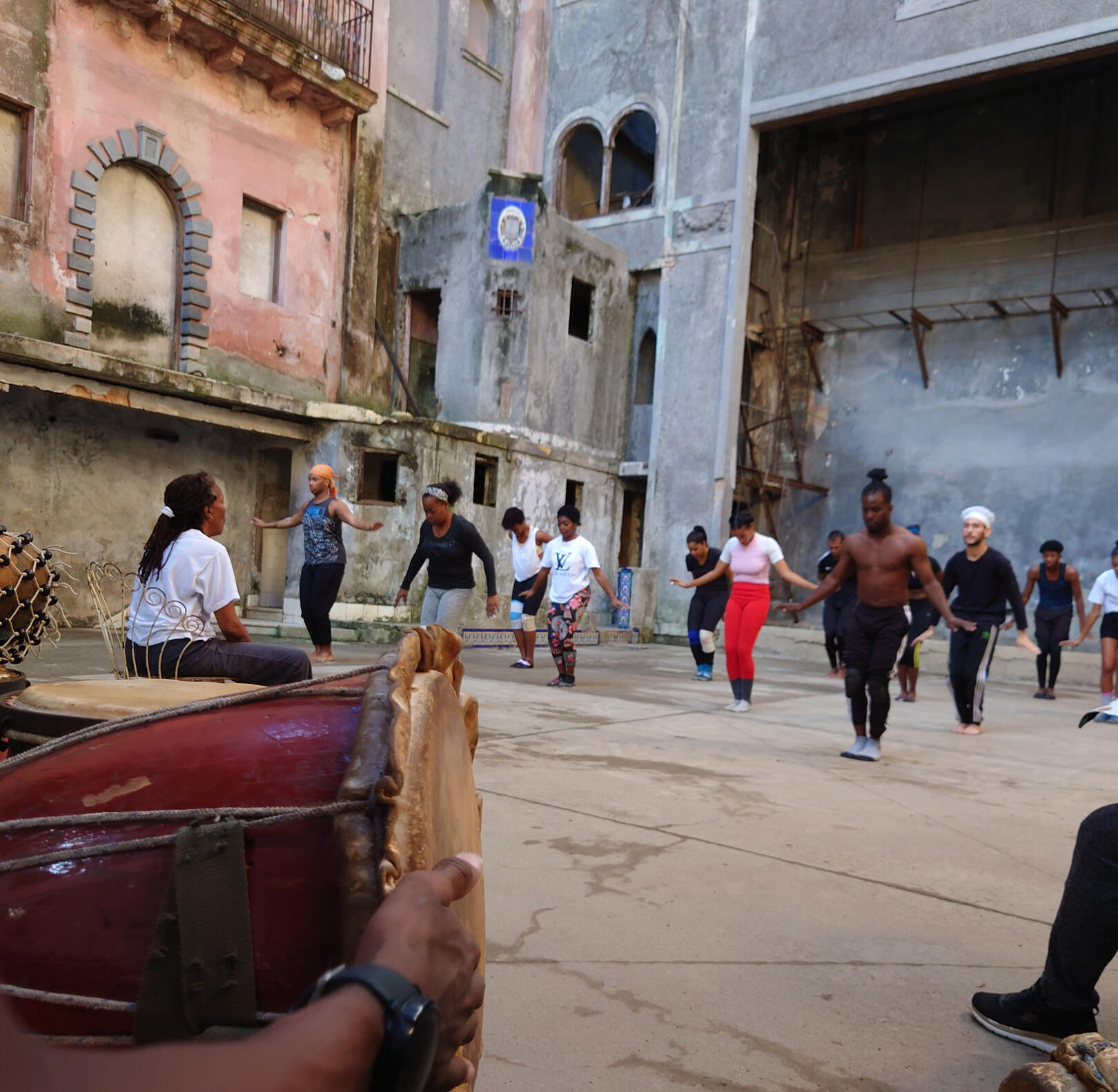 > 10 days with half board
> 20 h of classes
> All classes acompanied with live precussion
> Fiesta Bembé and concerts in Havana
> Festival de Tambor with the words best concerts
> Excursions and beachtrip
> Learn from the roots!
NEW: Bembé the Afrocuban Dance Trip
29th of February - 9th of March 2024
---
Our last trip >>>>>
Salsa at its roots
Salsa in Havana 9-18 July 2023
100% would recomend the trip to a friend
---
<<<<< Celebration 2023
New Years in Havana
December 28th 2022 to January 6th 2023
"SUCH an amazing trip!" - Nare"We had sooo much fun on new year! Amazing preparty and party and the pic does reflect that. Loooove it!" - Annika"Yes yes yes! 😍" - Helene
---
Our first trip >>>>
First Voyage
July 10th - 19th 2022
"I think we couldn´t have had a better arrangment, better teachers or more fun even in our dreams!" - Annika"Thank you so much for your effort, coming here was worth every minute!! It could not have been a better introduction, a dream come true! - Kati
---
Our dance teachers
We are proud to announce that our cooperation for your dance classes will be no less than the famous Proyecto Rueda de Casino during the salsa trip and the prestigous Afrocuban dance company Raises Profundas during our Bembé trip (more info coming soon)
Proyecto Rueda de Casino was founded by Juanito, the grandpa of Rueda de Casino. He and his amigos invented Rueda de Casino (=Cuban Salsa) in the Casinos of Havana in the 1950s, shortly before the Cuban Revolution. Since then, Juanito and the co-founders organize shows and dances in famous Salsa Clubs such as the Gardens of 1830, Salón Rojo, etc. But they also perform with the world-renowned Salsa Orchestras such as Havana D'Primera and Elito Revé y su Charangón on important Cuban Festivals and cultural dates. The dancers and teachers of the project all have professional dance education and years of experience in showdancing on stage as well as appearances in dance videos.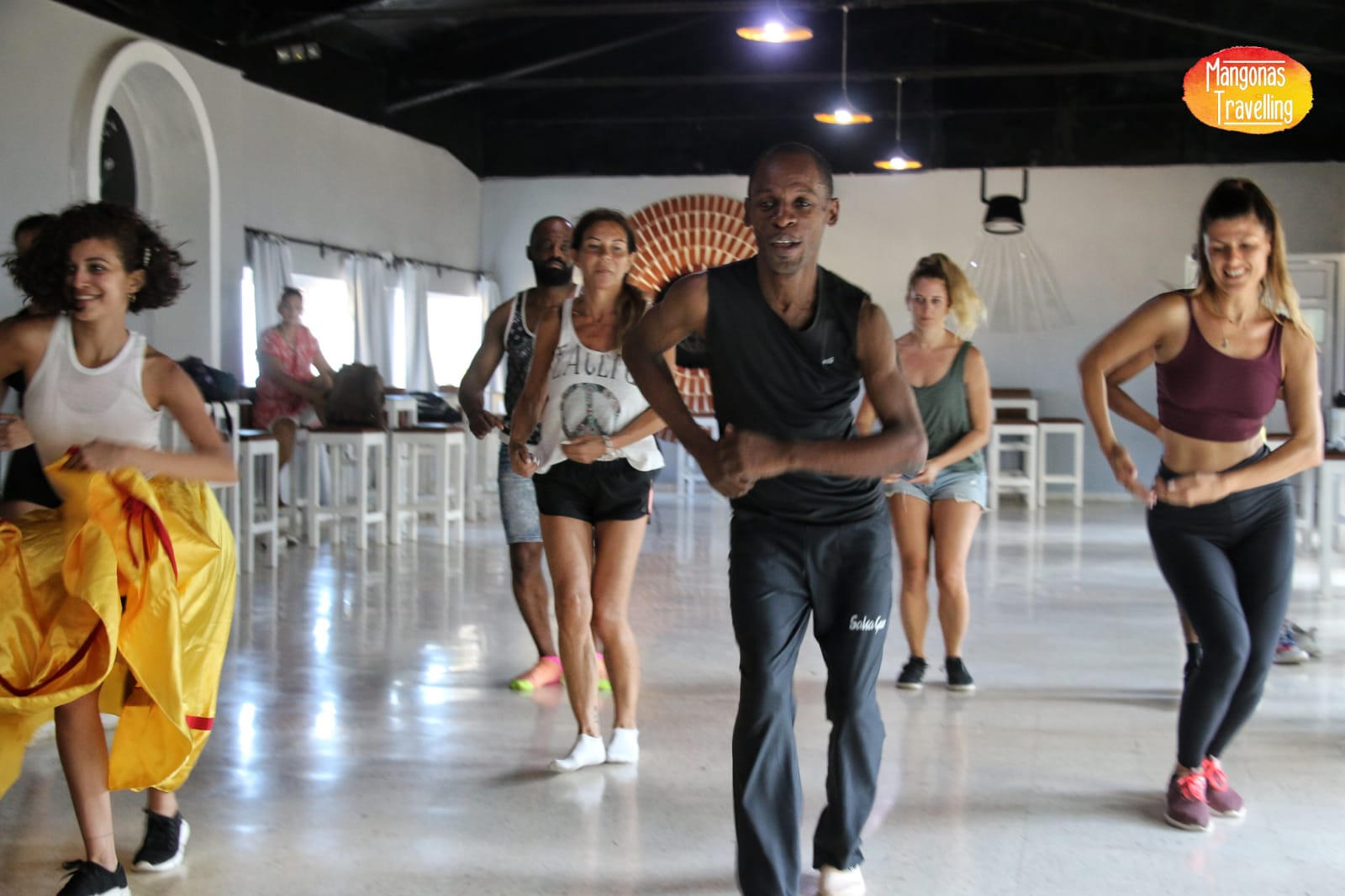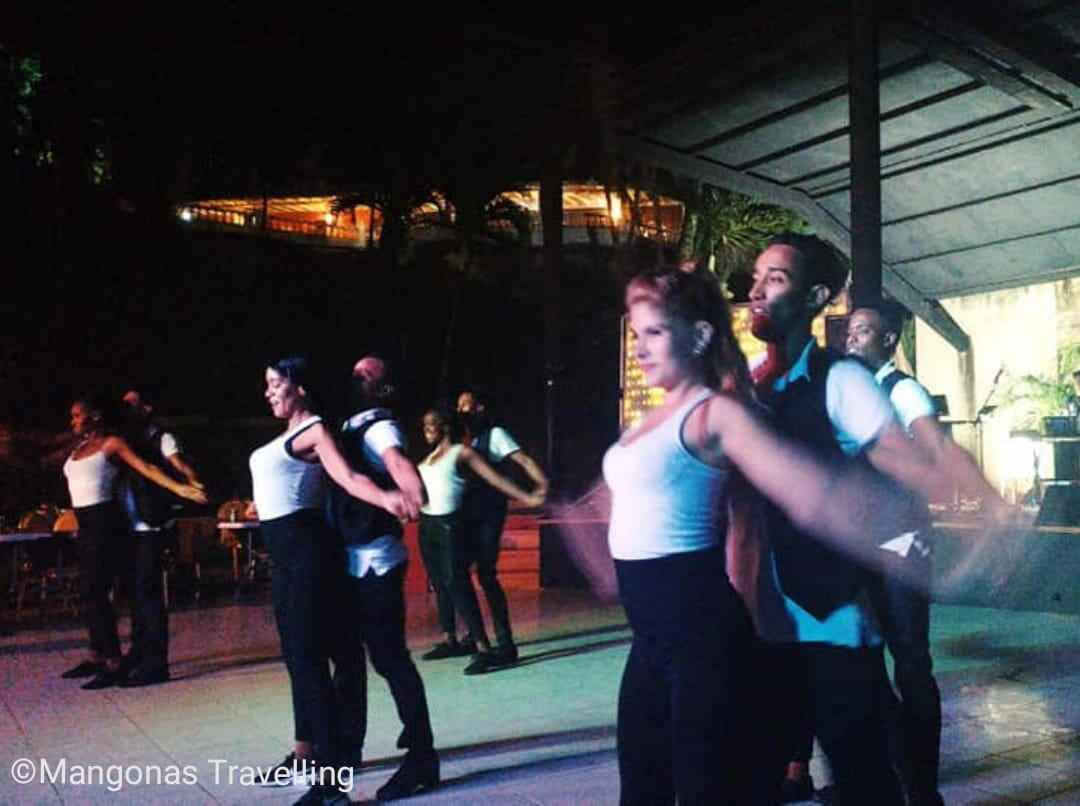 In the partnerwork dance classes each of you will have a personal assistance from the Proyecto Rueda de Casino Team. Some of the teachers will also sweeten our day at the beach and add the cubanness to our party. At the concerts you can count on some of the teachers beeing there to ensure you dancing around the clock.
FAQ
Is there internet access in Cuba?
Yes, however, it is nothing alike to Europe. When a Casa or a restaurant announces that they have WIFI it requires Etecsa Wifi Cards. These cost between 25-75 CUP for 1 hour, depending on if you buy them from Etecsa office or a reseller. There is also some WIFI Hotspots in parks.
It is possible to rent a Cuban sim card with us! Just tell us in your registration.
Our recommendation? Take the chance for a social media break and enjoy the freedom you suddenly get by leaving your mobile turned off!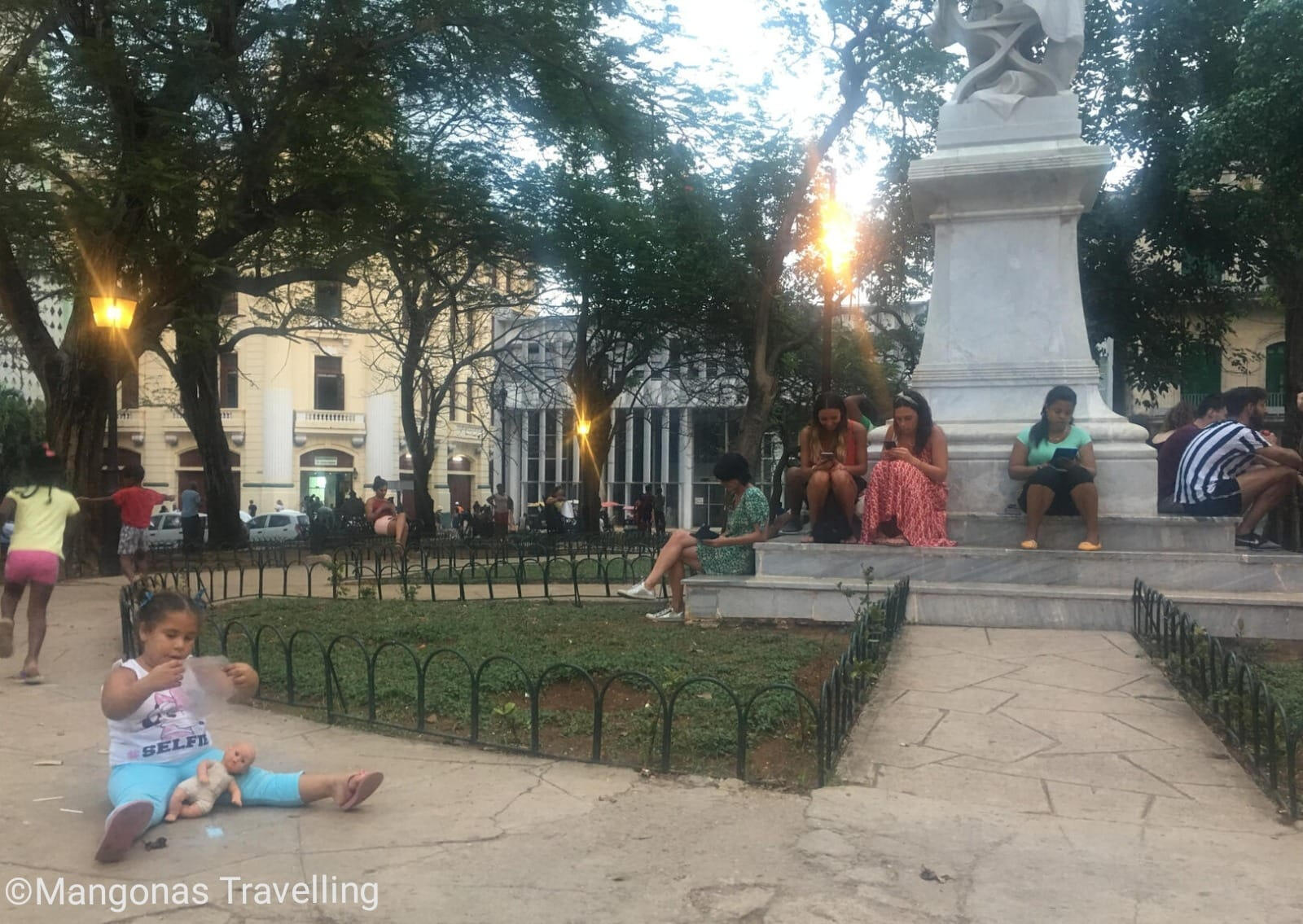 Are there any dangerous diseases in Cuba?
The most known diseases are the Zika Virus and Dengue Fever which are both spread by mosquitoes. There is a rather effective system in place to eradicate the breeding grounds for mosquitoes in Havana making the city a rather safe place to be.Regarding Covid 19, the Cuban government has had a very strict and well-planned strategy since the beginning of this pandemic. As a result they have always counted with very few cases in comparison to other countries. We follow the progress closely. The dance trip will only take place when local authorities open Cuba up and allow for entrance without quarantine.
What is the Cuban health system like?
The Cuban health system is reliable and there is an international clinic in Havana for unhappy incidents. Make sure to bring a copy of your insurance and a credit card. For emergencies, you are lucky as Nadine is a paramedic and knows what to do.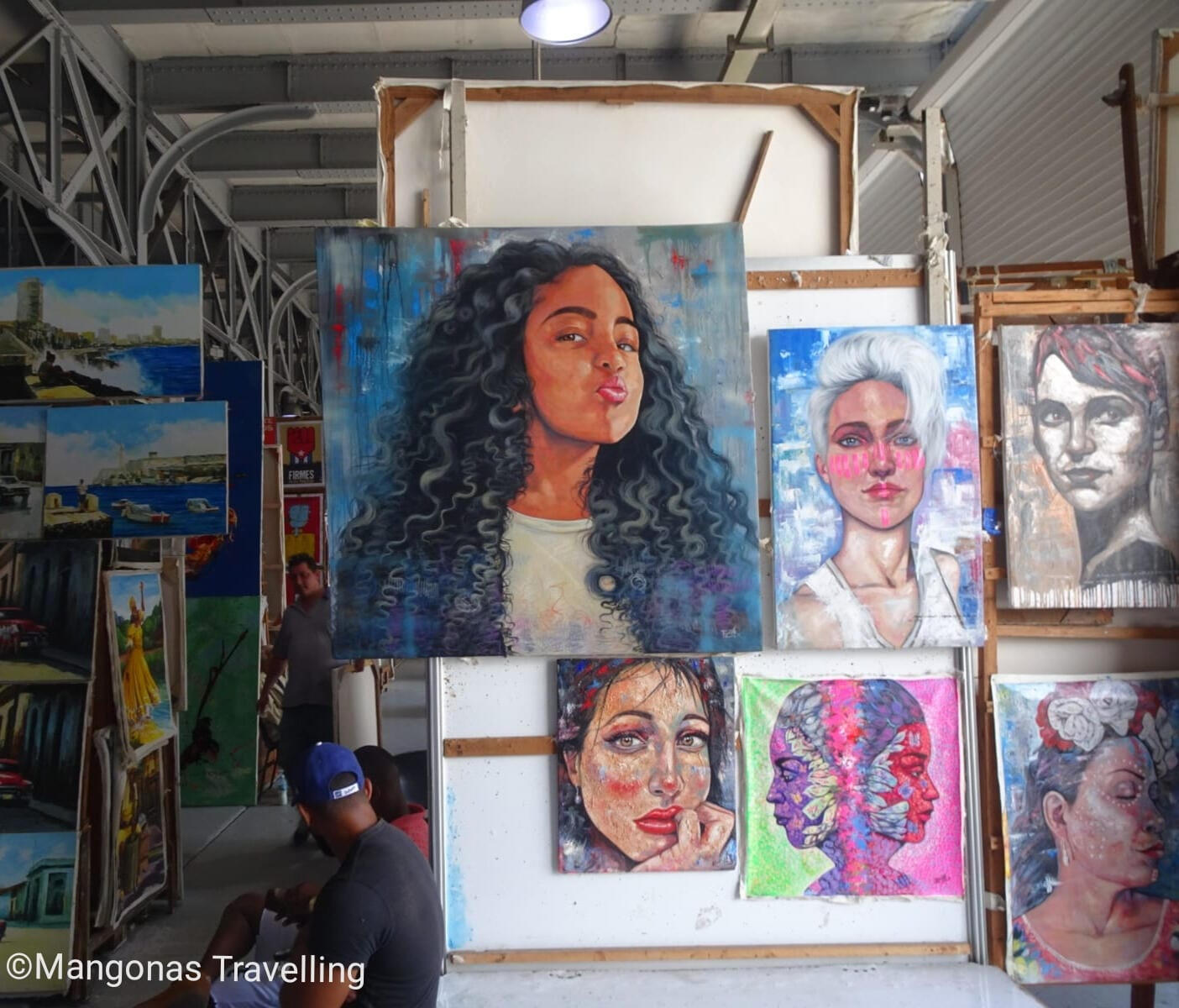 What is good to shop in Cuba?
Cuba produces excellent rum, tobacco and coffee which are readily available in governmental shops all over the city. Local art and crafts are also a great treasure and are found in various galleries and markets.One phenomenon that is important to be aware of is that ordinary things in Cuba regularly run out. A specific brand of rum, toilet paper, shampoo or soda might disappear for months. For this reason we recommend bringing ALL the toiletries and medicine you need for the trip.
What shoes do I need for dancing?
Sneakers with slithery soles are always a great choice! Maybe even bring a couple of different pairs as we will dance both days and evenings. Dance shoes with suede soles will work for classes and some Salsa clubs, however the quality of floors differ and some are too rough. We will give recommendations on a daily basis during the trip.
Can you help me to book the flight?
Of course! Just send us your information and departure preferences and we will find some great suggestions for you. We charge 50€ for the service.For the case that you book yourself, here some useful information:
There are a great number of flights with 1 stopover with KLM, Iberia, AirFrance and AirEurope. Condor is flying directly without stops from Germany or Switzerland. Flights are between 500-1000€ for a return trip flight. The general rule is that the earlier you book the cheaper the flight.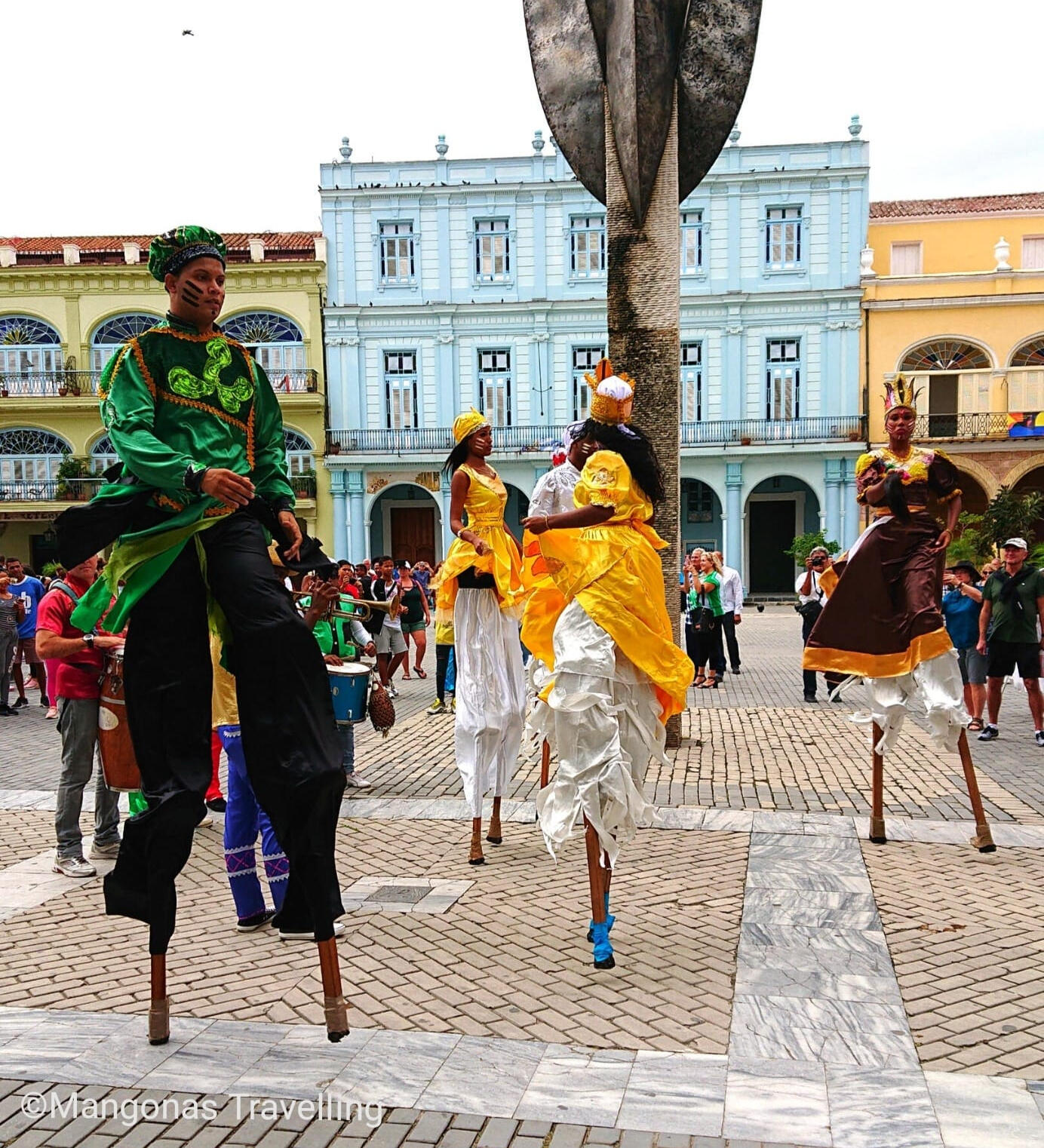 What meals are included in the trip?
Breakfast is included every morning in your Casa. Some other meals are included like welcome and farewell dinner as well as during the excursions. The rest of the meals are optional to allow personal preference. We organize common lunch and dinners daily for everyone who wants to join. If you prefer to go and explore individually that is totally fine with us and we offer you our tips of delicious places. Average dinners are between 5-20 € with a drink included, depending on the standards of the restaurant.
Vegetarians and Vegans in Havana
Very typical food in Cuba is meat (pork or chicken) with rice and a bean stew, which you will get in any variation and is not at all spicy like in Mexico. However, the best proof that a specific diet in Cuba works is Nadine, who is a vegetarian and has survived living in Havana. Of course, she sometimes is quite flexible and living to the philosophy that she will not refuse a bean stew where meat has been boiled in a very poor country. However, more tourist conscious restaurants are popping up, so don't worry sticking to your diet very strictly will be manageable.
Can I add more activities?
Do you miss something on the program of our trip? We are more than happy to book extra activities like more dance lessons, bicycle tours or a cooking class for example. We can arrange an Oldtimers tour for you or recommend some museums and sights that are worth seeing. Some trips like the Tobacco manufactory must be booked in advance, let us do that for you.
Can I stay longer than 10 days?
If you wish to stay longer and want some recommendations or help for organizing it, we are more than happy to assist!
All about the money
Since January 2021 Cuba has only one currency anymore, which is the CUP. The official rate at the bank is 25 CUP equal to 1 USD and so 1€ is about 29 CUP, except when changing your cash (€) or getting CUP from an ATM. Then the rate is 1€ for about 120 CUP.
This is due to a huge increase of the informal market as an effect of inflation and the government reacted by changing foreing currencies to a better rate to avoid trades on the black market and stabilise the economy.
In the MLC shops you can ONLY pay with credit card (debit cards might not work depending on your bank), however in restaurants and private institutions you will have to pay cash in € or CUP which means most of your expenses will be in cash.
We recommend bringing enough cash in € and don't forget to also bring smaller bills (no coins!). Cuban banks are in theory changing and also it might be possible to get CUP at ATMs, however, reality often means that there are long queues and no cash left in the banks for changing. But don't you worry! We got you covered and will assist. If you want us to change for you, as we might be a bit more trained in counting and recognizing false bills, just contact us upon arrival or book your pick up from the airport and we will organise in advance.
This is also the reason why part of your payment will be done directly in Havana, at the beginning of the trip in cash. Don't worry, none of this is dubious business, it simply is not manageable for us to bring in the necessary cash. Every tourist is allowed to bring in 5000 USD without declaration. Also, our Swedish Bank doesn't allow us transfers with Cuban Banks which is why cash is even more important for us and our company. But of course you will get your official receipt for your cash payment plus additional services that you book.Below you find the link for additional services. If you have already asked for additional services please still fill out the form to send the necessary information we need to facilitate those services for you!
What will the accommodation be like?
You will live in Casa Particulares which is the Cuban version of Bed and Breakfast, all in the same building or very near to the rest of your group. You will have comfortable double-rooms with a bathroom with hot and cold water, towels, cleaning service, bed clothes and all with air conditioning. Some have a balcony overlooking the lively streets of Centro Havana, others will be more quiet. You live with your Cuban hosts who we have selected carefully. All of the hosts are very happy to give you advice and help you out wherever they can. They will also prepare your breakfast and clean your room as well as exchange your towel and bed clothes. Most of them offer laundry service or will organize it for you.
We want to note here that Cuban standards do not meet usual European standards and we will have rather simple accommodation with lovable hosts!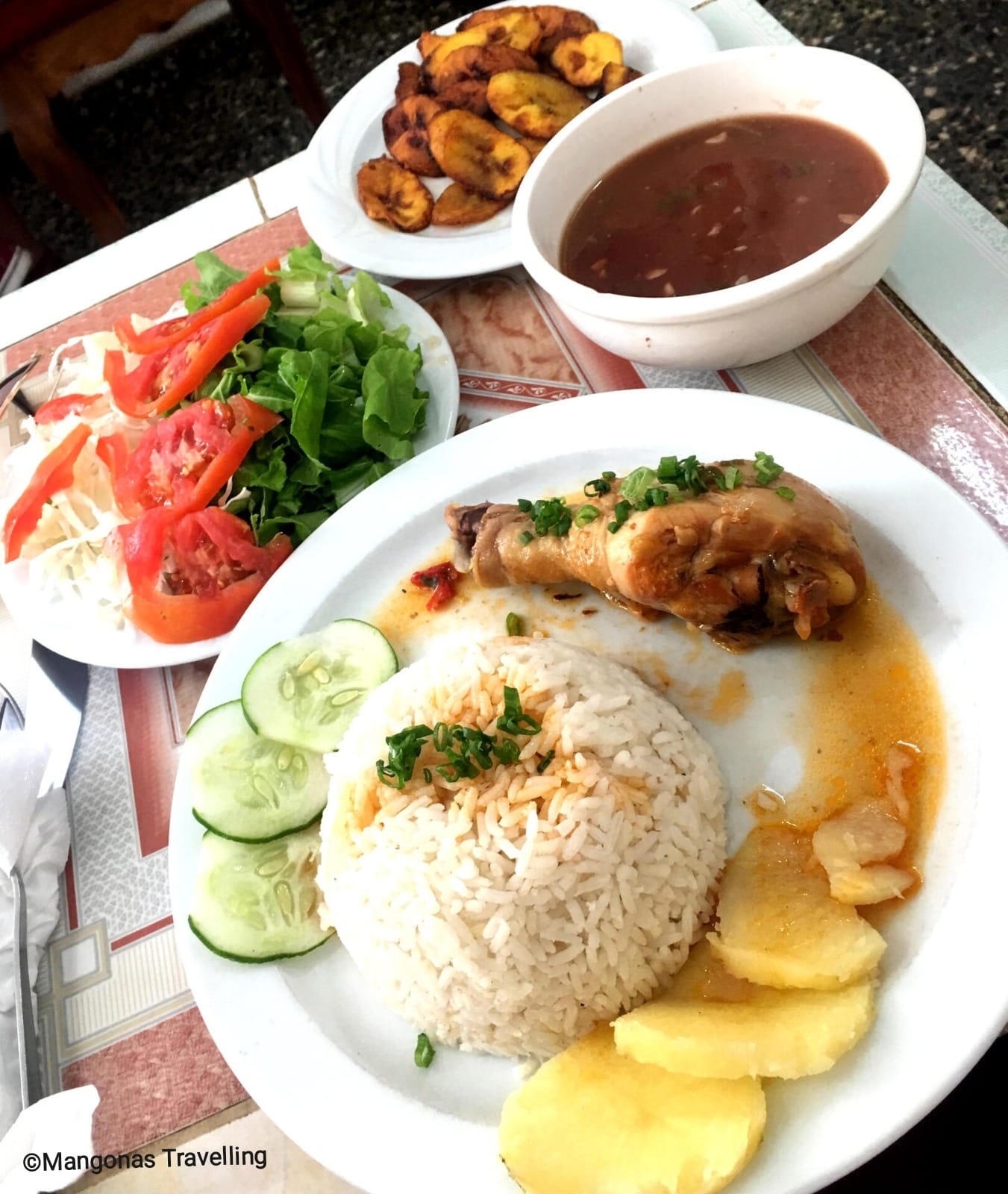 How will we get around in Havana?
When activities are very close, we prefer walking. However, we can always organize you a bici-taxi (rickshaw) which is not too expensive and will give your feet a rest. For longer distances and when it is possible we will take inexpensive collective taxis or buses in order to give you the Cuban flavour. In case someone prefers, and when the situation requires, we will organize private taxis. All these small transports in the city are not included in the trip but we will always help you organize it and rides usually go between 0.5-5€.
From the Airport to your Accommodation
Until 2022 the only available possibility to get to the city center was by taxi. Now you can also opt for a collective bus, where you pay 5USD with your credit card directly in the bus. The bus leaves you at some important hotels in the old and center part of Havana or the Vedado. The bus will take a bit longer in arriving and also you are waiting until it is full before it leaves the airport.Otherwhise, there are lots of taxis available at the airport and they should be about 35€ dropping you directly at your Casa Particular. Usually, transport is very safe, and you must not worry about your luggage. However, if you prefer, we can book you an organized pick-up in advance with a taxi driver of our trust and if possible we will pick you up personally (depending on the arrival time etc.).
How do I get my tourist visa?
Tourist visas or tourist cards are available at your local cuban embassy. Check their homepages above for specific information.
But you can also receive your visa at highest comfort by buying it from us, we will send it to your home adress.
If your questions have not been answered here do not hesitate to write to us.
We are more than happy to share our knowledge, clear your doubts or help to resolve your problems!
We hope to read from you soon!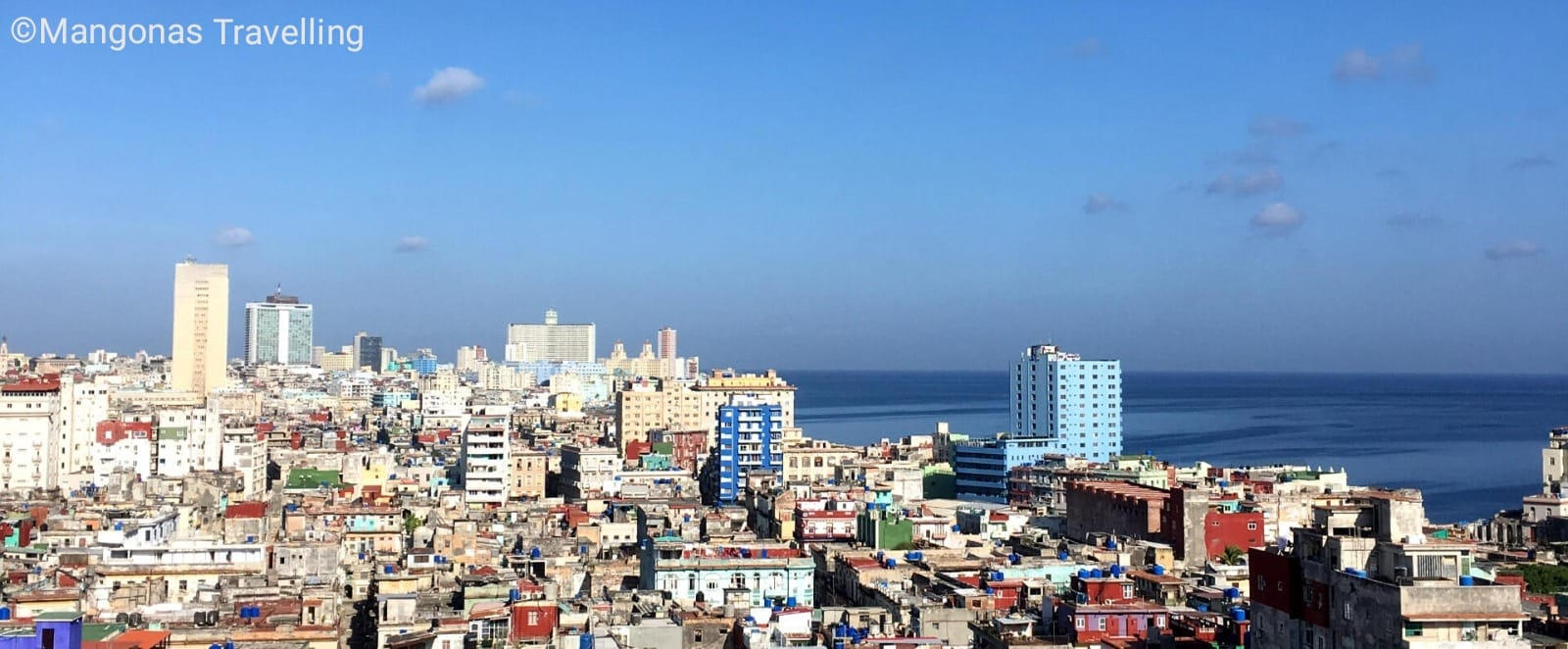 Book before 2023.09.30 for
EARLY BIRD DISCOUNT -150€
Salsa at it´s roots
18-27 February 2024
This trip will be restricted to a maximum of 25 travellers to ensure a tight knit group. Grab your spot!Package Price for a Double Bedroom per Person: 1750€
Package Price for a Single Bedroom per Person: 1885€
Package Price for a Shared Bedroom per person°: 1750€You will have to pay a deposit of 150€ to reserve your seat.
The rest will be due on 31.01.2024 and part of it has to be paid in cash upon arrival. (see FAQ)
You will be sent an Email with all the instructions.
°you will be assigned a roommate from the group
°°Price per Person in a double bedroom, for a single bedroom an additional 135€ will be charged
Bembé the Afrocuban Trip
February 29th to March 9th 2024
This trip will be restricted to a maximum of 25 travellers to ensure a tight knit group. Grab your spot!Package Price for a Double Bedroom per Person: 1650€
Package Price for a Single Bedroom per Person: 1785€
Package Price for a Shared Bedroom per person°: 1650€You will have to pay a deposit of 150€ to reserve your seat.
The rest will be due on 01.31.2024 and part of it has to be paid in cash upon arrival. (see FAQ)
You will be sent an Email with all the instructions.
°you will be assigned a roommate from the group
°°Price per Person in a double bedroom, for a single bedroom an additional 135€ will be charged